Welcome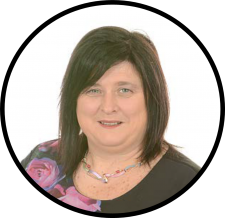 Dear Parents,
On behalf of all the children, staff and Governors, I would like to warmly welcome you to the Sacred Heart Boys' Primary School website. I hope it gives you a flavour of what we stand for at Sacred Heart Boys' Primary School, a school built on family values and community links.
Choosing the right school for your son is an important responsibility for you and we are very aware that you are placing all your trust in us. Within our Website and facebook page, we hope to give you an understanding of the fantastic learning opportunities and high academic experiences that we will be providing for your son on his 7 year journey throughout the school.
As soon as you step through the front door into the reception area, you will realise that you are in a special centre of excellence. As a school community, we do our very best for all the children in a safe, nurturing, friendly, caring and positive environment where your son will thrive to the be the best that he can be.
In Sacred Heart every child is treated as precious and unique. We aim to develop their skills and abilities to the highest standard achieving high academic achievements, confidence, independence and a vision to know that anything is possible.
They will have experience of a practical, fun, creative and structured curriculum which enables him to "learn-by-doing" which in turn enhances their ability to succeed within all tasks that they encounter. They will develop their talents, abilities and skills to prepare them for their future within the community and society as a whole.
We encourage children to embrace challenge and diversity whilst making friendships, having fun and making fantastic memories that last a lifetime.
Feel free to contact us if you wish to arrange a visit to Sacred Heart Boys' Primary School to experience the wealth of opportunities and experiences provided to the boys, who are not only the heart but also the future of their community.
Thank you for visiting!
Mrs Joanne Smyth
PRINCIPAL
Upcoming Events...
Monday, 11th December 2023
P5 Swimming lessons
Thursday, 14th December 2023
Jump, Jiggle and Jive- P1 and P2
Friday, 22nd December 2023
School Closed Christmas Holidays
Sacred Heart Primary School, Oldpark Avenue, Belfast, BT14 6HH, Co Antrim | Phone: (028) 9074 0521